Health tourism
Renew your energy and enthusiasm !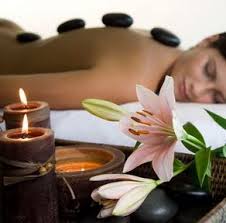 The recent trend is for people to travel from developed countries to third world countries for medical treatment because some of the treatments are better understood in other country. Every day we see more and more that the globalization of healthcare has created a very flat world. We exchange technology, information and communication.
The modern time comes with innovations, shortcuts and relieves, modern ways of overcoming obstacles, but also faster life tempo. In that rush, we often lose control over the time and do not even realize how little we need to feel better. Fatigues, stress, not enough strength for what is coming have become an indispensable categories – Wellness & Spa vacation is an ideal way that for only a couple of days you renew your energy and enthusiasm.
It does not matter if it is spring, summer, autumn or winter. It does not matter if you couldn't get longer vacation. All it takes is a long weekend and the willingness for a complete relaxation. It is up to you to choose a hotel which can fulfill your criteria, and in our surroundings you have a really great choice.
What is important for wellness philosophy is the fact that it rests on the traditional methods, which had been applied in the ancient times, and it has been complemented by the modern methods of relaxation.